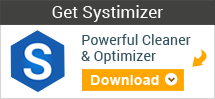 Use Registry Recycler to:
Repair and Fix Registry Errors
Remove Redundant Data in Registry
Maximize PC Performance
Defrag and Optimize Registry
Prevent PC Crashes and Fixes
User Friendly Interface
Free of Cost & Totally Safe

What is Registry Recycler?
Registry Recycler is the answer to your each question, if you are in search of a tool that has the ability to keep your system fast and lag free by frequently identifying the broken threads within your registry database and renovating them.

Registry Recycler is a free registry cleaner that scans the registry against corrupt, damaged, and invalid registry entries. There are unserviceable entries that play role in slackening your PC operations. The utility aims to repair your registry against bad registry data and threatening errors. It deeply scans the registry to find and fix errors in missing reference entries.
Why Use Registry Recycler?
Registry Recycler could certainly be preferred, as it thoroughly examines the registry and draws each registry error out of it. It comes with other value added features (Defragmenter, Startup Management, and Automatic Backup) with the ability to enhance system performance. A user-friendly interface and simple structure makes Registry Recycler very easy to use. The light size of its installation package quickly downloads and installs into your system, inspecting registry records through different angles. Registry Recycler is fully compatible with Windows 10, 8, 7, Vista & XP. The core functionalities of Registry Recycler are:
Scan, Repair, and Defrag Windows Registry
Limiting programs for a quick Startup
Automatic backup at each registry repair
Troubleshoot crashing or non-loading applications
Optimize and speed up system performance
Find and Fix registry errors in depth
Facilitating PCs for gaming purposes
Serving free of cost registry cleaner