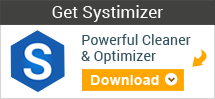 Registry Recycler Helps to:
Make Your Slow PC Faster
Defrag Fragmented Registry
Run Programs Smoothly
Windows Startup Faster
Backup & Restore Registry
Custom Cleaning and Scheduling Options

Registry Recycler Features
Scanner / Registry Cleaner
Registry Recycler helps to Fix Corrupt Entries within Registry libraries, by systematically examining it through multiple dimensions. It allows you to check/uncheck certain categories of registry settings and narrow down the search for errors. A thorough scan tracks down the spoiled keys and values to fix registry errors automatically. Successively, a clean registry would add to stabilize your system performance.
Registry Defragmenter
Windows registry allows applications to frequently write and erase data in itself. The vacuum due to the entries removed is hard to fill up, as it requires the exact size of the new entries to be written. These vacuums lead to fragmented information and may cause inconvenient operations, while wandering through it. Free Registry Recycler tends to bring these fragments closer, eliminating the empty spaces through its defragmentation process and makes your PC run faster. An unbroken pulse of registry would speed up the system and programs will load even faster. Note: It is very important that you close all the running applications before you defrag your Windows registry.
Backup and Restore
Windows registry is a sensitive record and requires extra caution while working with it. Registry Recycler is a safe and reliable registry optimizer, as it automatically creates a backup of current registry settings, each time before you fix the errors. The motive behind this action is to reserve the rights of drawing back, in case of a wrong move. Once the changes are made into the registry, you can retrieve previous registry settings through a single click on Restore button.
Startup Manager
A system loads up with a number of processes and services. Some of these are obligatory to start the session while others add their selves up to the list with an agreement. An over populated Startup session can take a significant timeframe to load. If you want your PC to boot faster, Registry Recycler would help you in reducing Startup time through its Startup management feature. It lists down the startup items and allows you to stop them to load automatically on windows logon.
Summary
Subsequent to a successful cleaning process, Registry Recycler displays a summary of entire process containing the date/time of scan, number of errors detected/cleaned/ignored under each registry item.
Scheduling
You can direct your Registry Recycler to carry out an automatic registry maintenance check daily or weekly by putting it on schedule. A routine maintenance check would keep your system clean and prevent crashing your applications.